Messages

20
Likes

15
City

So Cal
State

CA
Country

United States
What I Drive

2017 Ford Fiesta S 1998 Ford ZX2
This is my 2017 Ford Fiesta S Hatchback DCT in Oxford White
Stock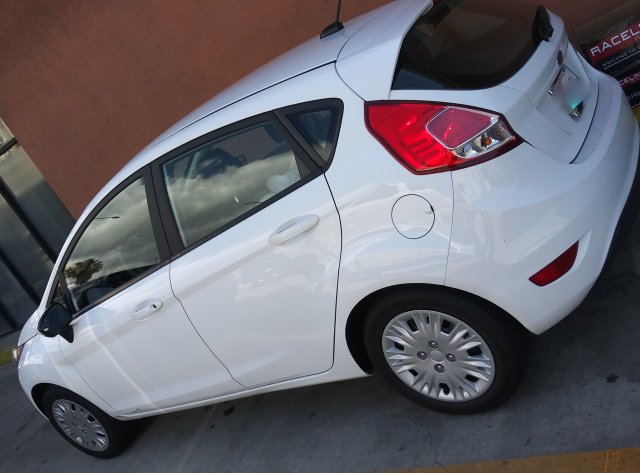 I drove it completely stock for a few months then I added an open cone filter: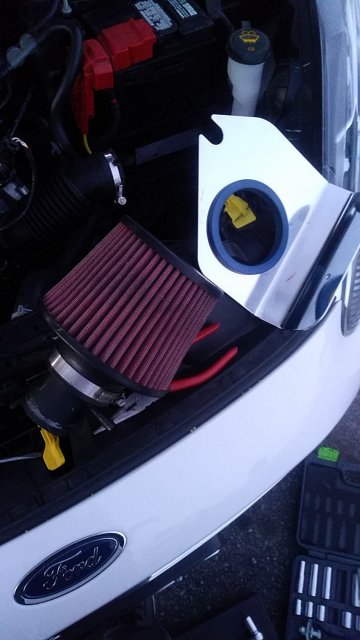 The modified intake increased throttle response as well as a noticeable power increase (butt dyno and smoother driving up hills). It also sounds good.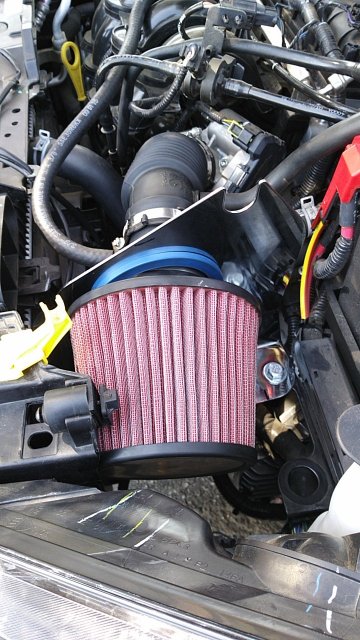 Last year, I started to look for wheels to replace the stock steelies/wheel covers. I found a local selling a used set of black machined wheels that were part of the appeerance package. There were some blemishes, but I really liked theses wheels so I picked them up.
Stock wheel: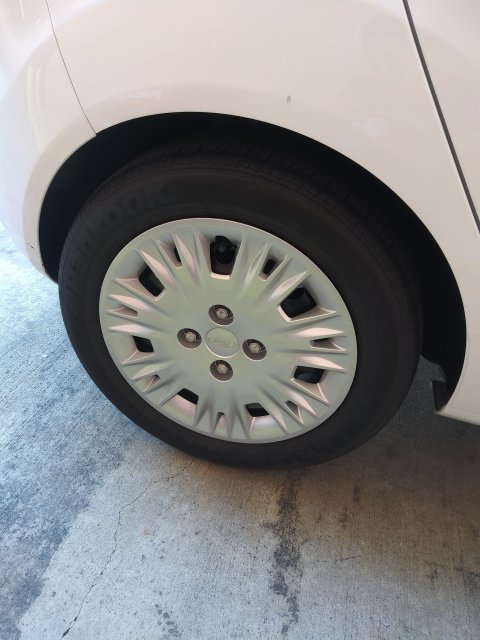 The stock 185/60/15 Hankook Optimos were also replaced with 205/45/16 Firestone Indy 500 Summer tires.
New (to me) Ford black machined 16x6.5 wheels: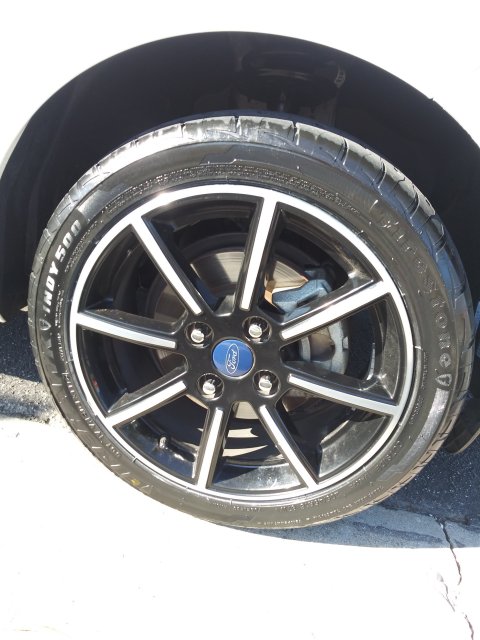 Next up was adding stiffer springs. I chose Eibach ProKit Lowering Springs 35123.140
An online retailer posted a very low price which was likely a mistake, but I clicked add to cart and the retailer sold it to me at a substantial discount (price immediately returned to its msrp price after my order lol).
These are a progressive rate spring that lower the Fiesta about 1 inch all around.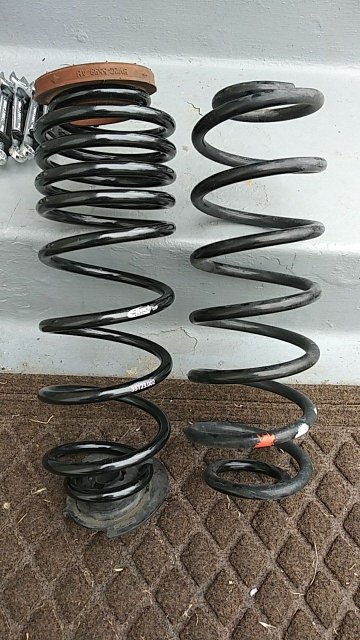 The springs reduced body roll was and the ride is comfortable. I did keep the stock struts and shocks as they didn't have many miles on them yet and Eibach themselves used factory suspension to test/design these springs.
The next modification was replacing the stock exhaust system with a stock FiST exhaust system. I found a local parting out their ST so I picked up the exhaust (note that they aren't given away for free in SoCal lol) The ST exhaust will bolt right up. ST exhaust on the left and base Fiesta on the right.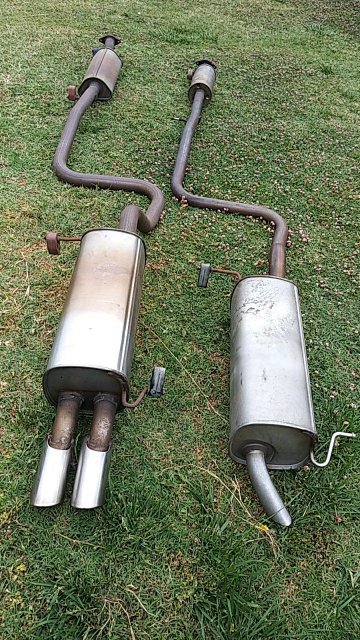 The exhaust sound has a nice growl to it and is not too loud at all, instead it sounds sporty on a NA 1.6
Next up was window tinting. I had them put 5% in the rear and 35% in the front.