Well-Liked Member
Premium Account
Messages

808
Likes

675
City

Grand Rapids
State

MI
Country

United States
What I Drive

2018 Ford Fiesta SE HB
Welcome!
I see you've had quite a Resume of vehicles you've had driven and experiences with. - As you use the Fiesta - you may also wonder about the older days when the vehicles were less complicated - er - except for their Emissions.
You'll Find the Fiesta to be more of an "electronic" car than analog. It has a lot of Drive-By-Wire systems, Steering Traction Control and on top of the fact that they did a pretty good job of making SYNC work as well as it does with you and the vehicle.
Although I'd love the "Physical" as in Tactile feel of the switch "on and off" and the vibration of the road surface under the steering wheel - the advanced power systems that took away the old mechanical pumps to the electrical types which only demand electrical power - as needed - making the engine more available for power and it lets the electrical handle the handling.
This brings up the point I wanted to mention. You obviously enjoy cars - you take care of them, in the Fiesta - aside from the typical engine Maintenace needs, the electrical and Battery need your utmost attention to details for even service shops can miss key points of note unless they read their manuals, they keep online at their shops.
The Battery posts to terminal connections are critical.
The Battery ground cable? May look like a two-point type - but there are three - using two cables - one from battery and one from engine - but tie to FRAME ground.
The Positive post has two connections before it even gets to the distribution terminal still at the battery. (as well as the Alternator / Starter combo from the Solenoid relay)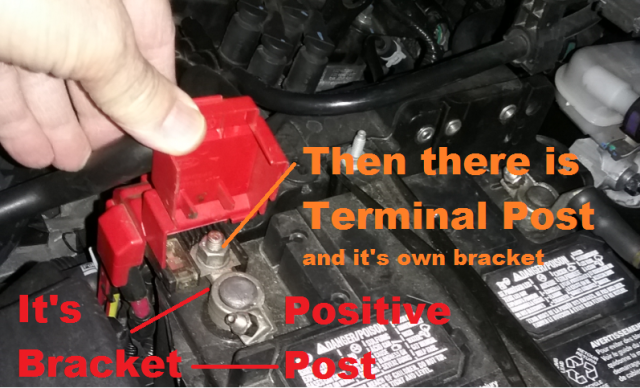 ​
These connection points one from the post, one to the terminal - add a level of resistance in the circuit that if kept clean, free of corrosion and kept tight - you'll never have issues, but they do need to be looked after - they are an Achillies heel of the electrical side of this thing.