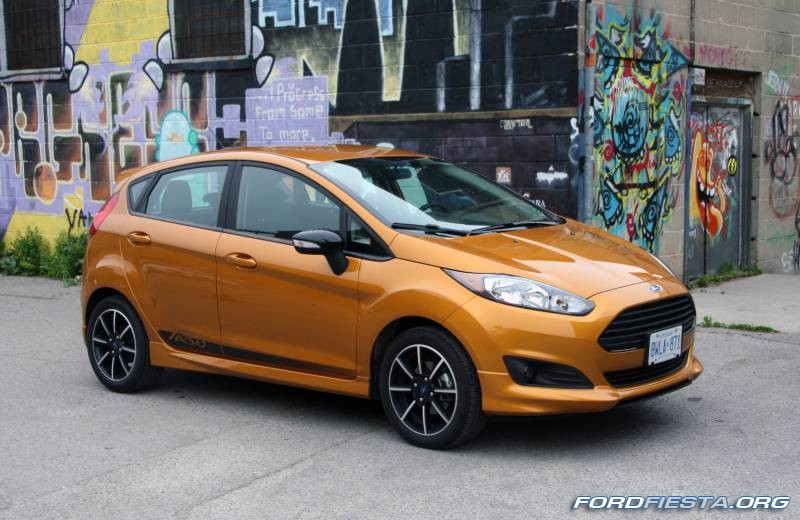 Stylish, fun-to-drive and feature-packed, the Ford Fiesta is miles ahead of your dad's old econobox
Ahhh, Fiesta. It's not easy to say it without envisioning a burst of mariachi music. Especially when you consider the achiote-yellow ?Electric Spice? paint that wraps this week's tester, the 2016 Ford Fiesta SE.
Other than occupying the same slot in the segment hierarchy, the modern-day Ford Fiesta bears little resemblance to the original - a frugal fuel-sipper, introduced at the height of the '70s oil crisis. Instead of a rudimentary hatchback that's little more than a platform and running gear, the current Fiesta has more modern safety and convenience features than the luxury cars of yesterday - and two additional doors.
The subcompact segment's gotten a lot more crowded in the last few years, and the competition's been great for the consumer. With all those car companies vying for their dollars, the customer no longer has to settle for a dreary econobox - but can now pick and choose from an increasing lineup of well-built, feature-laden small cars.
The current Fiesta only just arrived here in 2011, but its sharp styling, refreshing character and advanced technology availability quickly made it a favourite among Canadian hatchback buyers. But a lot of other manufacturers have ramped up their small car games, and the Fiesta's now trailing many of those who once were also-rans.
They include such heavyweights as the Hyundai Accent, currently the top-selling subcompact with 8,142 sold by May of this year, the Toyota Yaris (3,538 sold) and the Honda Fit (3,395 sold). The Fiesta had sold only 1,676 cars, down 12 per cent from 2015 (source: Good Car, Bad Car).
The Fit is by far the segment leader in terms of room and versatility, the Accent can thank the generosity of Hyundai's much-lauded warranty and high feature content for its success, and the Yaris, well, it's a Toyota and will probably get passed down to the next generation - and maybe even the one after that.
There's a lot to recommend the Fiesta, however, especially if personality is near the top of your priority list. Nothing about the Fiesta's sharp edges and abundance of character lines screams ?budget car.? Our SE Tester's optional graphics package, cheeky little spoiler and spicy paint give it the outward appearance of channelling its inner ST.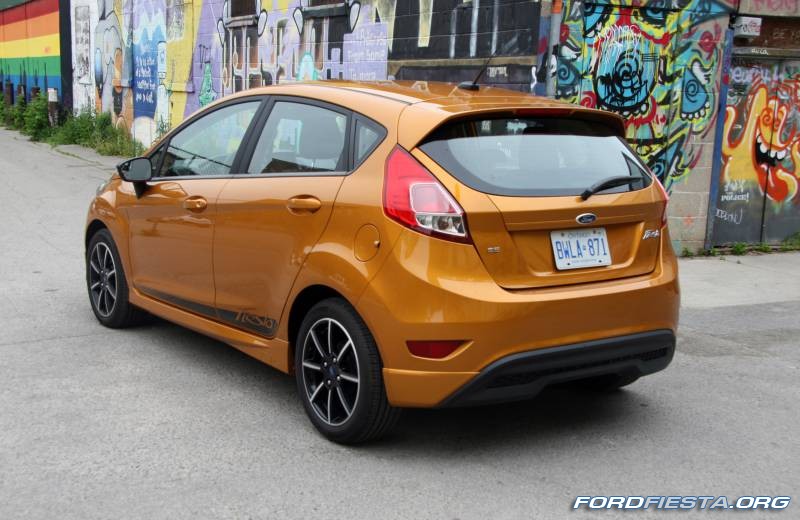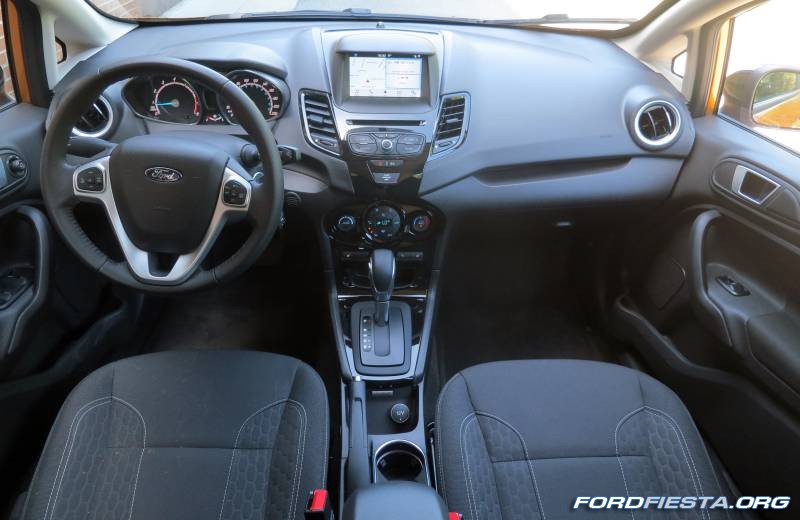 Read more on Driving.