Well-Liked Member
Premium Account
Messages

1,101
Likes

895
City

Grass Lake
State

MI
Country

United States
Coconut fiber woven floormats are a throwback item. Super durable, highly absorbent and classically stylish.
It is a natural product that is custom made to order in Cocomats factory in Fort Mill S. Carolina.
They offer an amazing variety of colors and patterns in the traditional woven coconut fiber as well as a seagrass material and an Agave' cactus fiber material, for all you Tequila fans out there!
I will be sending them a set of the factory carpet mats and a paper mock up of the drivers side front mat that i want them to create.
From the pattern and mats i send them, they will be able to do any variation of material into some high quality floor mats for the Fiesta. The biggest single problem will be choosing the style, material spec and colors!
These will look great in the Jolly, and give it's owner the ability to quickly pull out the mat and shake the sand loose to clean up the floors.
A youtube video of jay leno discussing these with the owner of
www.co
comats.com
is easily found on Youtube by simply searching for "cocomats/jay lenos garage".
I want this pinpoint pattern black/blue coco mat material for my 2011 Fiesta.
I first saw this type of mat in my dads Triumph TR6. He liked them enough to also got them for his Triumph spitfire and also the Fiat X/19 that was his final toy.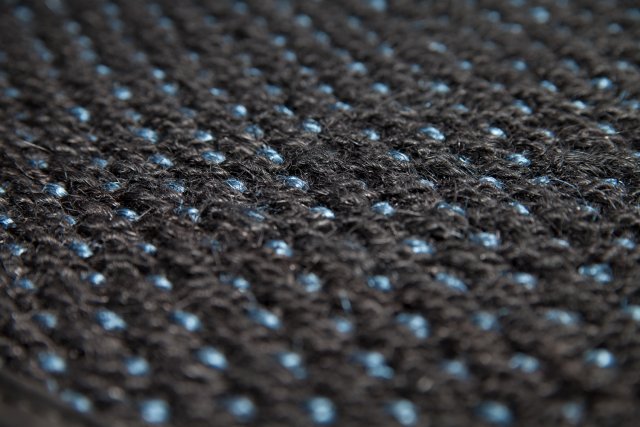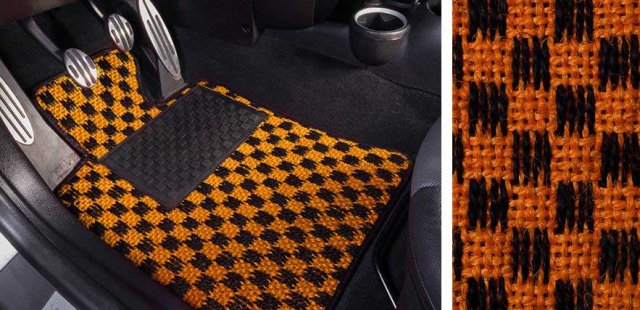 Last edited: